Request More Information About Our Solutions
To learn more about our Documentation Capture Solutions, simply fill out this short form.
We respect your privacy and your inbox. We will only contact you to provide relevant and insightful information regarding AQuity Solutions services. Your information will never be traded or sold.
Reduce Errors and DNFB,
Increase HCC Capture
Learn more about our Coding Solutions
AQuity Clients Have Reduced Errors, Denials and Write-offs Through Better Coding Quality and So Can You!
Are denials, staff shortages, or regulation changes keeping you up at night? You can sleep better, reduce costs, and improve your quality KPI results by outsourcing to AQuity's Coding Solutions. We offer 100% certified coders to ensure accuracy and compliance with turnaround time results that produce maximum allowable reimbursements.
Typical AQuity Client Outcomes
Your time and resources can be put to better use. Clients are seeing the
results they want with AQuity.
Speak With a Coding Specialist and Learn More
Speaking with an AQuity specialist opens the door to a wealth of valuable information, including how our Coding Solutions can:
Improve accuracy and maximize justifiable revenue
Help you get denial rates under 2%
Assist your growing organization acquire new or complex patient types
Simple fill out the short request form above and we'll be in touch within 48 hours. Or Call Us Directly at 1-866-542-7253
Listen to What Clients Have to Say About AQuity Coding Solutions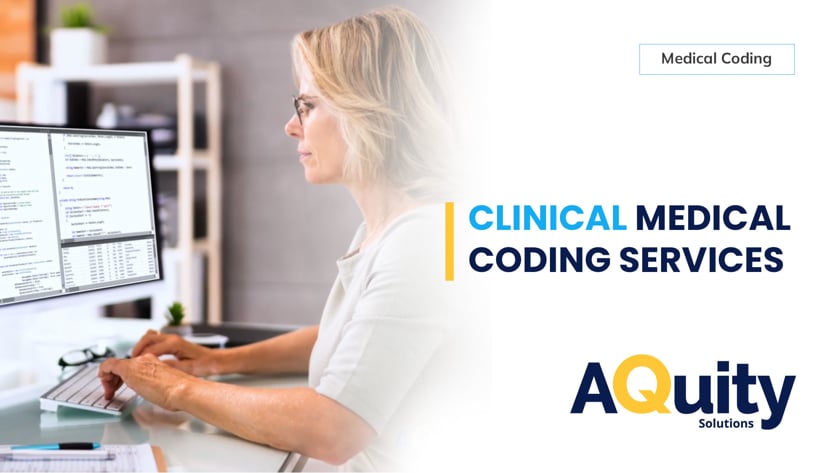 AQuity is the Most Consistent Coding Solutions Provider
AQuity is a Recognized Leader In the Field of Medical Coding
BLACKBOOK - #1 Ranking Outsourced Coding
Interested in a Career in Medical Coding?
You can make a difference in the lives of patients and providers. Our record breaking business growth means your opportunity to join a growing field with a KLAS industry leader for Medical Coding and Auditing Services. Contact AQuity for information on our highly competitive options and employment benefits.