Pro Fee, Outpatient, and Inpatient code assignment accuracy reviews to validate justifiable reimbursements.
AQuity's Award Winning Medical Coding Audit Services
AQuity audits ensure the highest level of coding accuracy and compliance while also identifying opportunities for documentation and/or coding process improvements. The goal is to evaluate coding accuracy based on industry guidelines, rules, and regulations. All findings and educational concepts are included in the findings with supportive justification, citing official sources.
Learn More About Medical Coding Audits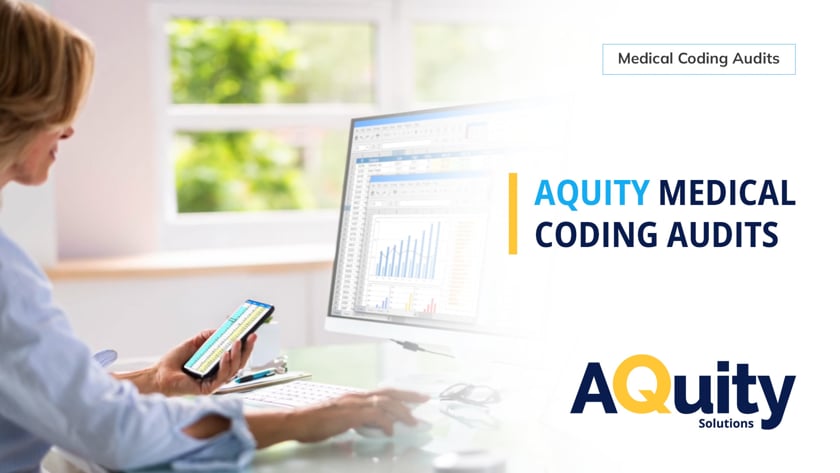 AQuity Medical Coding Audits Services and Solutions
Expertise
Benefits
Services
Expertise
All audit personnel are tested in proficiency prior to hire and ongoing throughout their tenure with AQuity to ensure that the level of competency is above industry standards.
Auditors with diverse credentials
Diverse workforce (domestic and global) within a minimum requirement of 5 years clinical coding and auditing background
Comprehensive knowledge across multiple service types

Facility (acute care, CAH, University Medical Systems, Trauma Centers, IP Psych, IPRF, SNF, LTAC, IVR, Cardiac Catheterization)
Professional billing (consultations, multi-specialty, Inpatient rounding)
Benefits
Services