Clinical and Compliant Coding Solutions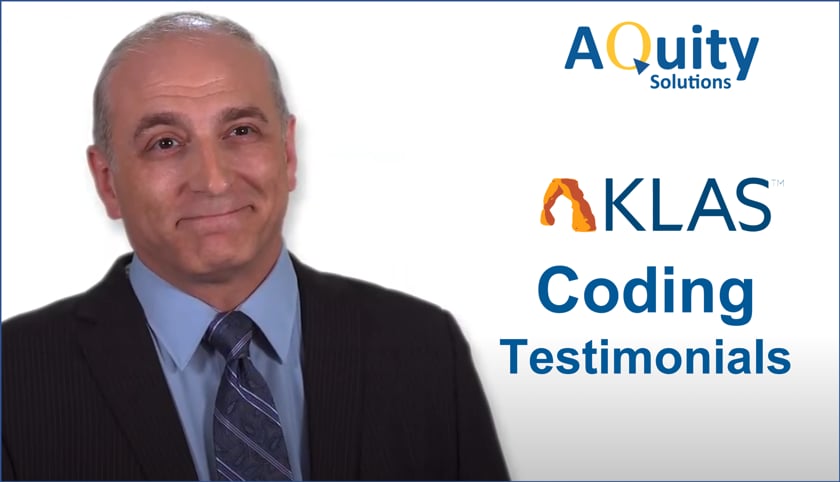 Medical Coding Testimonials by KLAS Research
Sorry, we couldn't find any posts. Please try a different search.
High Quality, Secure, Stable, and Cost-effective Coding Services.
As a KLAS recognized coding leader, coding well over 10 million charts annually, AQuity's Coding team has the experience and deep domain expertise across all patient types, hospital, and provider settings.
We deliver measurable healthcare business improvements through a deep understanding of the clinical documentation business process with industry leading technology, and unparalleled service.
Inpatient Quality Score Last Month
Outpatient Quality Score Last Month
Profee Quality Score Last Month
EXPERTISE
AQuity offers a workforce of experienced, credentialed coders across all patient types and medical specialties.
QUALITY
PARTNERSHIP
INSIGHT
RESULTS
Comprehensive Coding for All Facilities
Hospital-based, Profee & Other Coding Disciplines
Additional Coding Services
AQuity's Proprietary Coding Tool
QCode improves Coder and Auditor efficiency: