KLAS and Black Book leading services, still the most effective way to document for many providers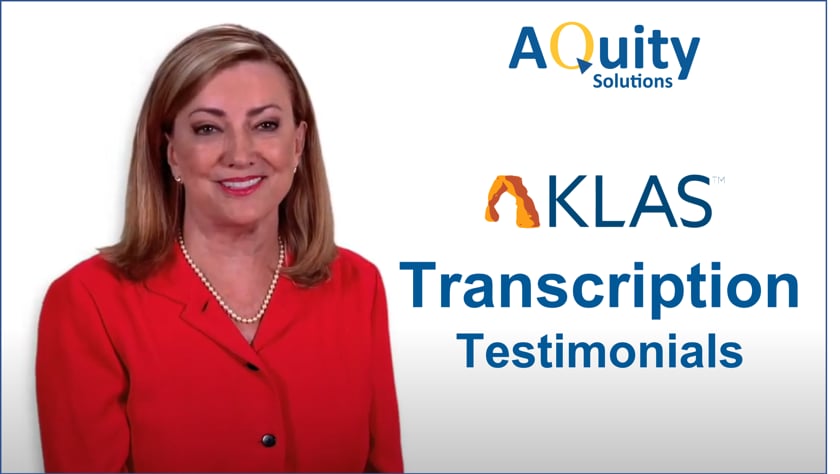 Pathology Transcription Backlog Resolution
Clinical documentation is the lifeblood of your organization's ongoing patient care and financial performance. To protect that investment, we operate as a seamless extension of your business, focused on quality and turnaround times. Our quality support and customer service outshine our competitors for effectiveness and transparency. Led by a dedicated Customer Relationship Manager and automated reporting, our clients benefit from unparalleled process visibility, workflow control, and cost management.
Find flexible solutions without compromising turnaround time or quality.
Minutes of dictation transcribed in the last 12 months
Average Quality score last month
Reports returned within contracted TAT last month
AQuity's award-winning services are supported by industry leading security measures that far surpass HIPAA requirements. With both onshore and offshore labor options, our highly cost competitive transcription services are enabled by unparalleled quality checks. Our proprietary integration of services and technology reliably yield quality scores that are measurably above national averages.
Interested in what happens with the reports once they been transcribed? AQuity's clients can easily track transcription influenced Key Performance Indicators (KPIs) that support the health of their healthcare business through our unique reporting and workflow analytics.
AQuity Medical Transcription services provide:
Top ranked by KLAS and Black Book multiple years running
Exceptional full workflow process visibility
Superior customer service
Industry leading experience in all specialties